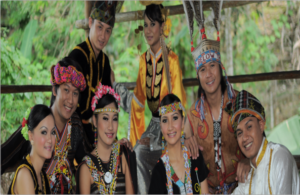 Welcome to Mari -Mari Cultural Village
Mari-Mari Cultural village is one of the most interesting tourist places in the area kk. It takes about 25 minutes from the city town of Kinabalu. Mari-mari cultural also provides a variety of exciting activities that will surely make the tourists and visitors excited. There are various type of activities such as the traditional food demonstrations of every tribes, blow pipe, dance performances and more. What is more interesting is that tourists will be able to recognize the history, the way of life, the way of life, the structure of each of the largest races in Sabah such as Kadazan, Bajau, Murut, Lundayeh and Rungus. Surely the tourists will be able to experience a beautiful nature that so mesmerized and not be found anywhere else.
  These are the pictures of the activities that you will experience by your own when you visit this place: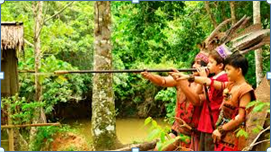 Activities:Blow Pipe
Blow pipe is one of the traditional weapon for hunting in the forest for live food.It is very popular  from the native of Sarawak. Back then,the hunter is using the poisonous dart such as the Cobra venom during the real hunting to make it work. Don't worry! blow pipe activity is free from dart poison at Mari -Mari Cultural Village.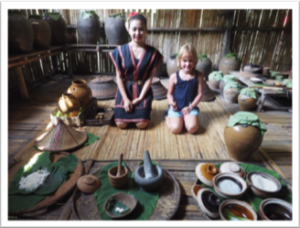 Activities:Traditional food demonstration
Every tribes will have a traditional food demonstration in every houses.Start from introducing the ingredients until the way to cook the food. The visitors can take this big opportunity to taste the fresh traditional food.It is very unique because they used the traditional tools to cook the food.Of course the visitors will feel like the real situations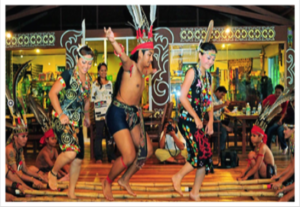 Activities: Magunatip dance
Magunatip dance or a bamboo dance is one of the famous dance in Sabah. This traditional dance usually perform during the open ceremony or the closing ceremony.The tempo of the music will go faster and faster same goes with the movement of the dancers that make the audiens feel more  interested to see. The audiens also can try do dance along with the dancers.
*During lunch the visitors will be served with the delicious Sabah food in a various type of menu. It is included in the packages. Dont miss your chance to enjoy the Fusion Cuisine of Local Delicacies!
Do visit our website- http://kkleisure.com
Tips to bring:
Hat/Cap
Extra money
Camera